Hello, Beech class!
Welcome to another week of home school! Today is 4th May – International Star Wars Day! May the fourth be with you as you do your work today (someone at home might need to explain that joke to you if you haven't watched it).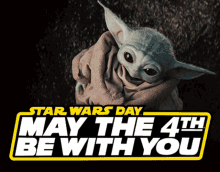 Today's learning
Maths
There are two maths tasks today that you can complete: 'Pictograms and bar charts' and another one on fractions.
Please go through the lesson activities and complete the questions – don't forget to press 'mark it!'.
English
Today's English is about knowing when to use apostrophes to show possession (that someone or something belongs to someone or something). It's also about knowing how to use s to show the plural form (when there is more than one of something).
Remember:
We use s to show the plural form – that means when there is more than one of something.
e.g. Jenny has one cat and three dogs. (Jenny has a group of dogs.)
We use an apostrophe (') and an s to show possession – that means when someone or something belongs to someone or something.
e.g. Jenny's cat was male. (The 's shows that the cat belongs to Jenny)
This is the part where it gets confusing! When you have a group of things or people that belong to someone or something, you need to use both an s AND and an apostrophe ' (without an extra s at the end)
e.g. The dogs' dinner was ready. (The dinner that belonged to the group of dogs was ready).
You can find today's task 'Harry's Party' on Purple Mash or you can do it in your books.
Today's pages
Reading
Beth and the Nile Chapter 6
Chapter 6 of Beth and the Nile is ready to read along with the usual five questions.  There is also a character comparison of Beth and Pharaoh Aye to complete.
Free books online
There is also a great collection of free books here from the same team that provide us with our Accelerated Reader programme: https://readon.myon.co.uk/library/browse.html
PE
Joe Wicks is carrying on with his daily PE lessons on his YouTube channel at 9:00 am today!
Handwriting
Here is some handwriting that you could do today:
Weekly work
History: who lived in Ancient Egypt?
This work can be completed on the Google Doc provided in Google Classroom, or on paper as a project if you prefer (this can also be scanned and uploaded to Google Classroom or sent to year3@dunraven.org.uk).
1. Follow the Google Slides Ancient Egypt Lesson 1 (make sure you press present again!)
2. Put the people in order of importance and power.
3. For each person, write what they did.
Extension:
Explain why this made them important or not very important.
Don't forget the easiest way to access Google Classroom is through your Dunraven Gmail inbox; there will be an assignment waiting for you there.
Spelling
Here are this week's spelling words:
Music
Pupils will now be able to access music lessons with the link below. They will be able to access KS2 assembly songs and choir will be able to continue their practice too.
https://classroom.google.com/c/Nzg5NTYwNDQwODRa
You will need to input code – 53ydkzo
Times Table Rockstars
4s and 8s this week – get practising!
Science
Here is an update from Mr. Norman on his experiment:
It is now two weeks since I planted the beans and I have now taken all the leaves off two of the plants and left two to grow naturally.  Here are the before and after photos:
I have also measured each of the plants, numbered them and given them a coloured stick so I don't get them muddled up!
I don't expect to see any change yet as I've only just cut the leaves off.  Let's see what happens.  In the meantime, can you think about how I can show the data I find?
Please do get in touch if you need any help and don't forget to send pictures for sharing!
Take care,
Mr. Oyewole